Whether you hire professional movers or you do the heavy lifting on your own, you could encounter some unexpected costs when moving. Learn to anticipate these ADSFADSF costs so you can keep your move under budget.
Elevator Fees
When faced with the option of using the stairs or an elevator, most professional movers will take the elevator (as long as it's large enough for beds, couches, and other furniture). Just because elevators make the job a little easier doesn't mean that movers enjoy using them. That's why many companies charge elevator fees. This helps them make up for the extra time that it takes trying to wedge a kitchen table through elevator doors.
The extra cost differs from company to company. Expect to spend about $100 if the movers have to use an elevator. Most companies charge a one-time fee, so you shouldn't have to pay for each trip that they make.
Hoisting Fees
Some architects don't think about how people will move into upper-story homes. When professional movers encounter buildings with small elevators and claustrophobic stairways, they might have to hoist furniture up to a large window.
That means you will probably have to pay a hoisting fee. Hoisting takes a lot of effort, so the fee isn't cheap. If you suspect that your mover will need to hoist furniture during the move, then you should contact several companies and ask them about their hoisting rates. That way, you can compare them to find a mover that fits your budget.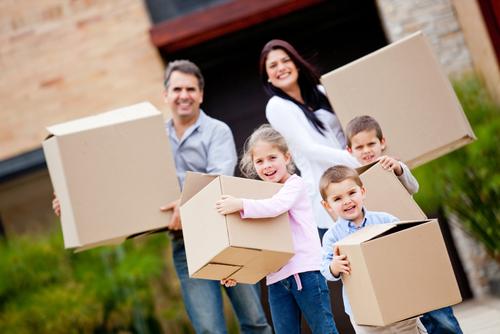 Hotel Rooms
Making a long-distance move? After a long morning of packing last-minute items, you could find that you run out of energy before you reach your new home. Driving while tired isn't a smart idea, especially if you're driving a moving van or have a trailer attached to your car.
If you need to drive a few hundred miles, break the trip up into at least two days. Set aside some money for a hotel room. Longer relocations might even take three or more days. Stay realistic when planning your move so that you don't put your family in danger by driving sleepy.
Fuel
If you think it costs a lot to fill up your car, then you'll be shocked by how much it costs to drive a moving van. Large vans need powerful engines to haul heavy furniture. Unfortunately, that extra power means that the engines burn a lot of fuel. The extra weight, of course, doesn't help. The more things you have to haul, the more money you spend for every kilometer that you travel.
When renting a van or trailer, ask the company about fuel-efficiency to help you estimate how much your relocation will cost.
Utility Transfer Fees
Depending on where you move, you might have to pay your utility company to transfer services to your new home. Some utility companies charge this fee even when you move within the same city.
Contact your utilities company (and the utility company that you will use after you move) to find out how much they will charge for transferring services to a new house or apartment.
Insurance
Moving to a new area could cause your auto and property insurance rates to rise. This largely depends on where you move. If insurance companies believe the area has more crime than where you previously lived, then they will likely increase your rates.
If you move to a more secure home with a garage, though, your insurance costs could fall slightly. You should know how your move will affect your insurance bill. It will either take up a bigger chunk of your budget or give you a little more breathing room. That's worth knowing!
Contract Penalties
If you have contracts with local businesses, then you might have to break them before you move. This could lead to contract penalties that cost quite a bit of money. For instance, your health club might charge you a set amount for leaving before you complete your contract. (Some health clubs and other companies, however, will waive the penalty after you show proof that you have moved a certain distance from their services.)
You might also want to switch mobile phone providers after you move, especially if you chose your provider specifically because it worked well at your previous home. If you don't get the same high level of service at your new home, then you might want to cancel your contract. This usually means paying a fine.
As you can see, not all moving expenses are directly related to relocating your belongings to a new home. Unexpected expenses can come from many different places. Choose your options carefully before making your move. That's the best way to make sure you stay within your budget so you can start life in your new home without added financial stress.
Author Bio:
Hi, I am Jonathan Baker. I work as a finance consultant at Butler Mortgage, Ontario, Canada. I am largely dedicated in giving expert analysis and advisory in finance, bankruptcy and credits to individuals, students, entrepreneurs as well as firms and organizations. And I use the knowledge gined from these experiances to write blogs that I hope will benefit people.