The 3rd district is the second smallest arrondissement of Paris, containing a part of the medieval district of Le Marais, the Jewish quarter and a small but expanding China Town. The Paris 3rd real estate is mostly made up of charming refurbished XVIIth century buildings, housing some amazing Paris 3rd flats for sale with style and character. If you are looking for the perfect Parisian pied-à-terre, go for a quiet and sunny one room apartment in a nice old building near Musee Picasso.
If living at the heart of the historical center of Paris, on the right bank of the River Seine, has always been a secret dream of yours, you should consider investing in a Paris 3rd flat for sale.
You can find an exquisite selection of Paris 3rd real estate designed to please even the most pretentious customers on Propriétés Parisiennes Sotheby's International Realty's website. All properties benefit from an exceptional location, in the environs of renowned, imposing monuments and famous historical buildings, large spaces, fully equipped kitchen, tree planted courtyard, high ceilings, southern (sometimes double, triple) exposure, brightness, peaceful surroundings.
If you're still undecided, here is a small selection of properties you might consider:
1. In the heart of Carreau du Temple, near to Rue de Bretagne, on the 4th floor with elevator, this  beautiful 86 sq.m apartment in perfect condition offers:
An entrance with dressing and guest wc,
A vast living room exposed West and offering an unobstructed view,
A fully equipped kitchen,
Two bedrooms with two bathrooms
Ideally situated, this property was entirely renovated with high quality.
Lot of charm, light and calmness.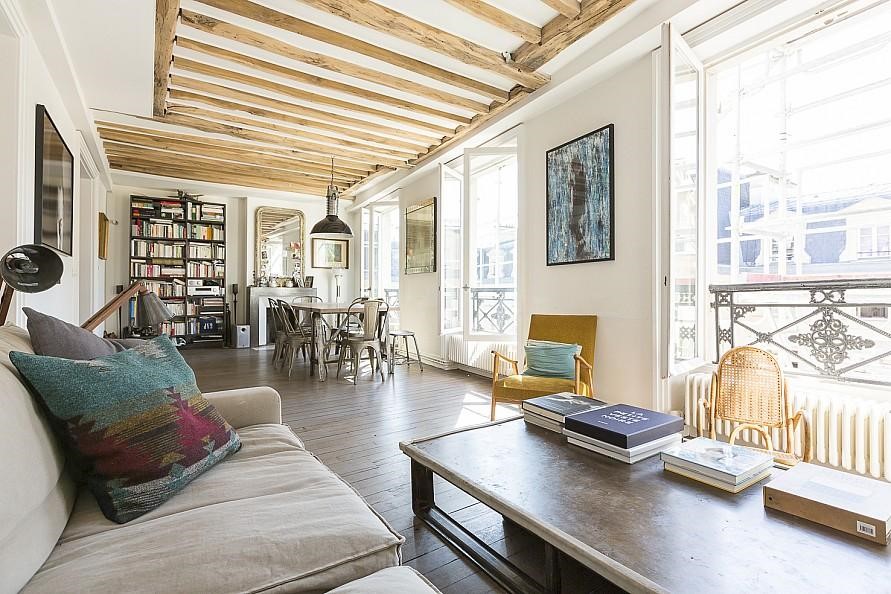 2. In a magnificent private XVIIth century mansion entirely renovated, on the Place des Vosges, on the 1st floor with elevator, this 78sqm apartment giving on a tree planted courtyard offers: an entrance, a study, a dining room, an equipped kitchen, a reception room with a fireplace, a bedroom with a bathroom.
Adjoining: a cellar.
This apartment was entirely renovated with high quality materials.
High ceilings, south exposure, very quiet.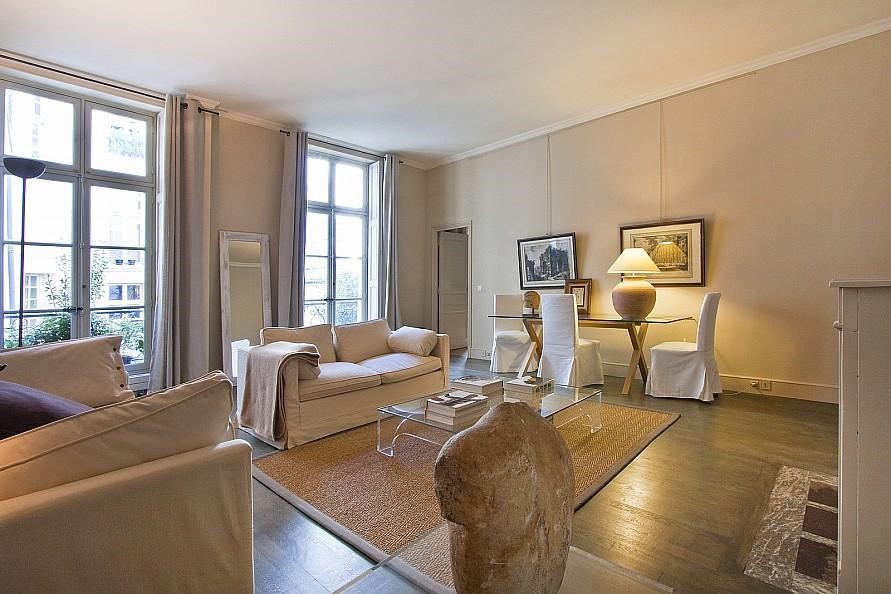 3. Near to Carreau du Temple, on the 2nd floor, in a charming building, this perfect condition 86 sqm apartment offers:
– A vast 38 s.qm living room,
– An independent kitchen,
– Two bedrooms over a shaded courtyard,
– A bathroom,
– Guest WC.
Ideally situated, in a new area, this apartment offers unobstructed views and lot of light with its double exposure.
Adjoining: a cellar.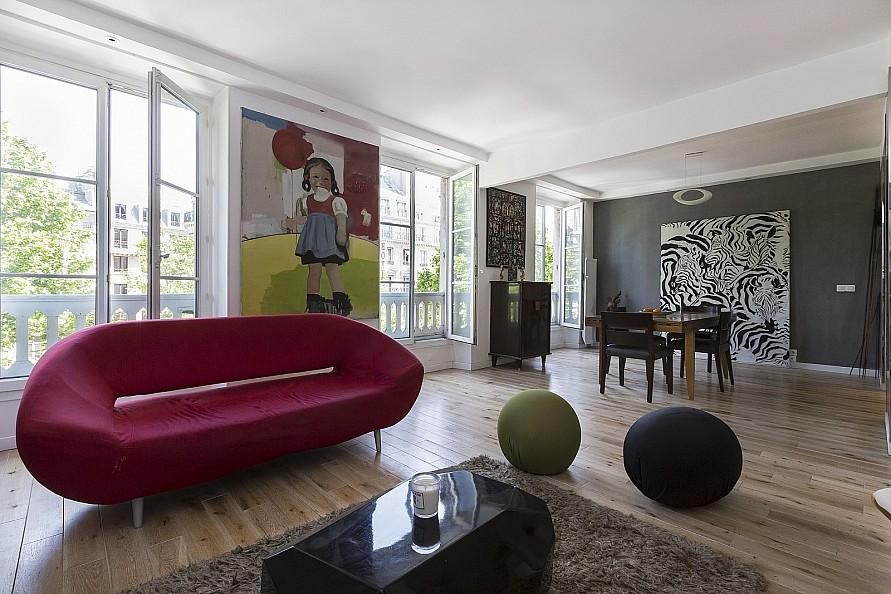 If you wish to learn more on luxury real estate in Paris, please visit Proprietes Parisiennes Sotheby' s International Realty, the official representative of Sotheby's in the Capital of France.