In this day and age, saving money is essential for business survival. When there is a job opening in your dental office, you need to ensure you follow a recruitment process which will ensure the right person is chosen for the dental jobs you have advertised. Failure to do so means you will have to replace the hired individual, which is costly in terms of both time and money. So, how should you go about hiring the right employee? Read on to find out.
First, it is important to create a job description. This is a document which outlines what tasks the employee will undertake. For example, if you were looking to hire a Dental Office Manager for your practice, you may wish to include daily tasks such as:
Managing and arranging patient appointments.
Dealing with payments, budgeting and payroll.
Managing other office employees.
Marketing the practice to ensure it is well advertised to the local community.
When a potential candidate is looking at the job description prior to applying, they will get a good idea of what is expected of them. This will ensure that they know what the job will entail and will know from the outset whether the position is suitable for them or not. This ensures no time is wasted further down the recruitment process.
You may also wish to draw up a person specification. What is this you may ask? Well, it is a document which outlines the characteristics, skills and personality of the ideal employee for the job advertised. For example, if you are looking for a Dental Assistant, you may be looking for a person who has excellent communication skills. You may also be looking for an employee who has had 2 or 3 years experience working in the position you have advertised. When it comes to interviewing potential candidates, you can then compare the candidate to the person specification to see if they "tick all the boxes". It is important to only use this guide or a marker for comparison. No candidate will match the person specification, so be prepared to compromise a little.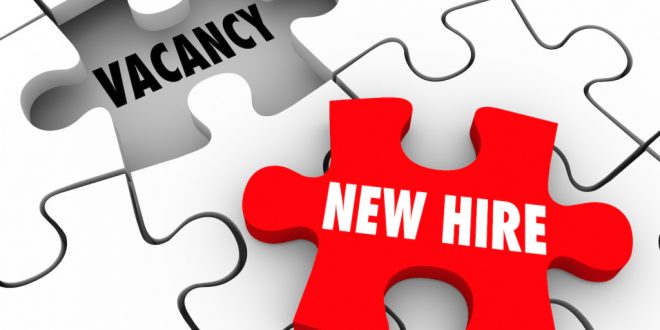 Before you hire a candidate, it is essential you carry out a background check. This may include a criminal record check. The last thing you want to happen is for the newly hired employee to have a criminal past. Working in a dental practice involves a level of trust, so it is important to be vigilant. Make sure you also check up on the qualifications of the candidate to ensure they match what they earned. With the job market being so competitive, so candidates may alter the truth a little in order to get ahead. A quick call to a past employer is all it takes sometimes to verify the candidate's claims.
These are just some of the steps you must take for you to hire the right candidate at the first time of asking.
For more tips on hiring for the right fit, check out https://www.dentreps.com/blog/hiring-for-the-right-fit-1/.