I moved in to my first house a year and a half ago. It was so exciting! I had my own little kitchen to cook in and my own fridge which only had what I wanted to eat in it – not like being at home when there was always some cake or pudding which you didn't want to eat, but SO wanted to eat. I was delighted to have more storage for my belongings, which had previously all been squeezed in to my one bedroom at home with my parents. I had space to invite friends round and make dinners – after years of only ever being the guest at their homes! I was enjoying my new found freedom very much! I also enjoyed living with my boyfriend – and where we'd previously slept over in single beds at each other's houses, now we had 'our' bed, nice and big, with neither of us forgetting essentials at home meaning constant trips to and fro were required. It was good.
Just over a year later, in March this year, I all of a sudden had itchy feet and was determined – we were ready to move! As well as realising it would be great for us to have 2 bedrooms, so that when visiting relatives came to stay no one would have to sleep blocking the front door for lack of space, I also was really missing one very important aspect of living at my parents; the garden.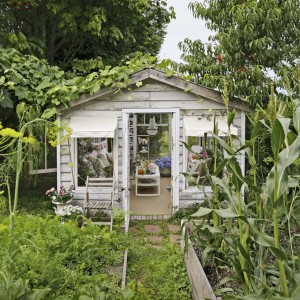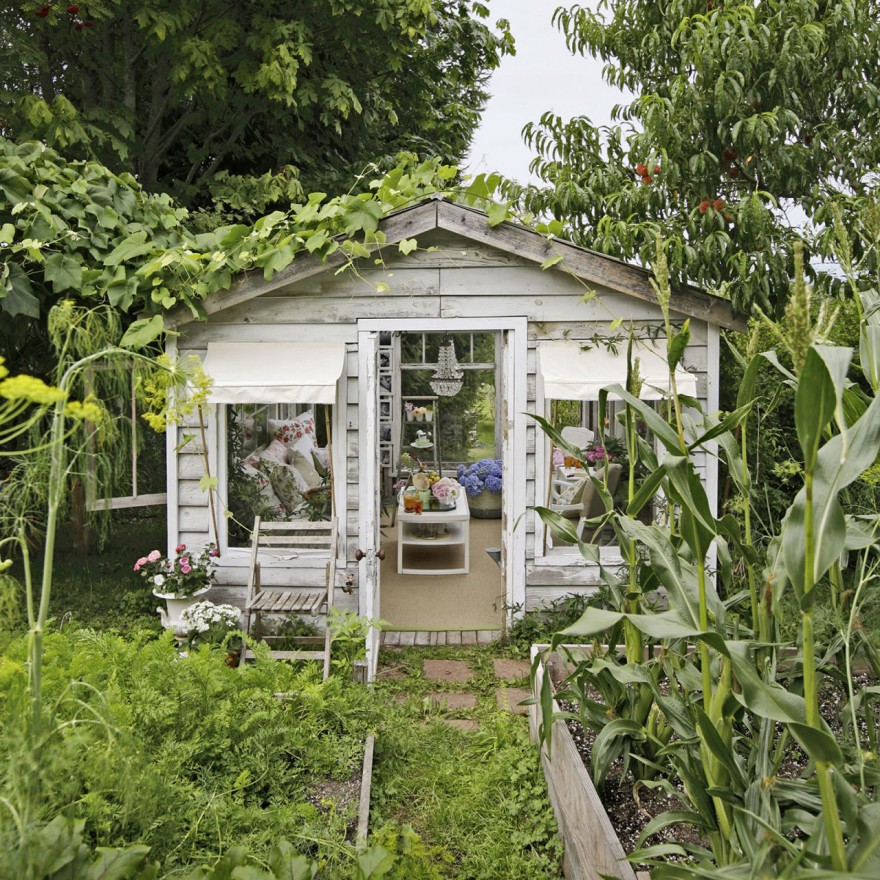 On those early March days where you can walk home from work without a coat, you don't want to arrive home and have to sit indoors! On those beautiful May days we enjoyed, you want to have your own space outside to be able to sun bathe in, to get your skin from ghostly to off-white ready for wearing skirts and shorts and dresses over the summer! And most of all, when friends come over in the beautiful early evening in June for dinner, you feel you have to apologise that we will actually NOT be making the most of the gorgeous weather, yet again, we'll be cooped up indoors in my living room with dinner on our laps. What's the point of all this freedom if I can't sit outside?!
Finally our lease runs out at the end of this month (July), so we are moving soon! On Friday, it was nearing 5 o'clock, I was sitting in the office desperate to get out in to the sun, and even though I had a bottle of wine at home in the fridge, and no money, I begged my friends to go to the pub with me for a drink in the sun after work. Because I don't have a garden! This time next month, I'll be able to go to my garden and drink wine I've already bought! I can't wait!
Needless to say, I often sit here daydreaming about my new garden, how can I furnish it, how can I make it the most enjoyable place to be, whilst also trying to use the space wisely for multi-purpose as it is still only a small garden! It was the Wimbledon final this weekend, and this has got me thinking even more about the garden plans.
So what will I do to my new garden to make it perfection? First of all, I'm going to get some outdoor furniture. If I can find something like these rattan cube sets I'll be delighted – not only do they remind me of lovely holidays in Greece, they are also great for space saving as they all tuck under the table when you're not using them, so no need to have chairs on top of the table or to keep folding and unfolding chairs when you need them. I'd probably get a 4 seater as it is a teeny garden, and keep it in the one corner on the patio to bring out for dining or sitting around with cocktails!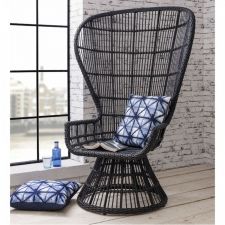 I'd also really like one of these swing seats for the other end of the garden, if I can find one for such a bargain once we're in the house. I'd have this with its back to far end of the garden (which isn't far!) – and then it's in perfect position, under a bit of a canopy, to watch the outdoor TV! The plan for this is not to have a separate TV rigged up outside which is weather proof (although I do believe with enough money this is perfectly achievable), rather I'm going to keep the living room TV (the back door goes out from the living room to the garden) on a portable table with enough lead length that we can bring it outside to watch tennis or football matches in the future on warm afternoons and evenings! To make sure that we can actually see the TV screen I'll need to have a shaded area over the TV, so I'm thinking of getting a gazebo which will probably cover half of the garden, to just leave up all year round! Especially as it's only a cheap one, if we have to buy a new one in a year's time, that's fine. But it means we'll always have shade, cover from rain, as well as uncovered area for sun basking!
Obviously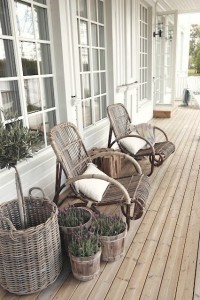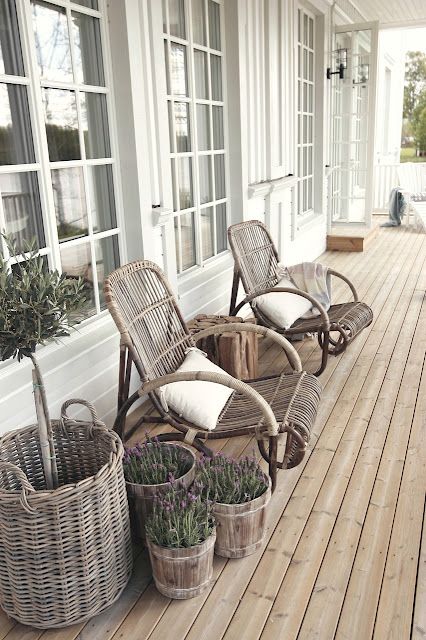 I also need to invest in a BBQ, and perhaps when it starts to get a bit cooler again I'll also see if I've saved up to buy a patio heater – I would just love it if we could sit outside still when it starts to get a bit colder. Or, maybe a fire pit would be perfect! Even the thought of sitting around a fire pit in the evening takes me back to a holiday in South Africa at the backpackers by the beach. A fire pit offers so much more than just warmth, it brings so much ambience and central focus to a group as well, without any additional entertainment required! It's just my cup of tea.
I'm so excited – I just can't wait to move in! And, to find some of these items 2nd hand or on offer so I don't have to wait too long to make my garden the perfect extension to my living room!
Bio: Megan owns two golden-doodle puppies, who have shown her the importance of having a garden, no matter the size. When she hasn't got her hands full with dogs or garden pruning, she is completing the last year in her degree. For Megan's latest inspo, check out her Pinterest page or her favourite furniture company; Homeward Bound Interiors. 
Images:
Its a House
Homeward Bound Interiors
Janis Nicolay
DigsDigs