Every year, the business world sees a list of new IPOs as more companies join the list of those wishing to go public. If you aren't certain, IPO is short for "initial public offering" and it refers to the very first sale of stock to the public, by a private company.
Different types of companies issue IPOs, from smaller businesses looking to raise a bunch of capital in a hurry so they can expand, to larger private companies that think it's time they were publicly traded. Companies don't just decide to go public on a whim. It requires a lot of planning and thought and strategy, because the process doesn't always end in a rousing success.
Going public can be a very expensive proposition for the company, and include a lot of uncertainty for investors. Of course, if there weren't positives involved, no one would do it at all. Most of the time, an IPO means that a company has reached a level where they are ready to grow and company executives often cash in by designating a good amount of stock for themselves.
According to research firm Renaissance Capital, 2014 is considered the most active year since 2000 with a 55% increase in proceeds which was mainly due to $22 billion raised by Chinese e-commerce giant Alibaba.com.
Alibaba is a Chinese e-commerce company that provides consumer-to-consumer, business-to-consumer and business-to-business sales services via web portals. They could easily sell $22 billion worth of shares, which were priced above its already increased price range in mid-September. They had the best return among the 2014s 10 billion dollar IPOs, with a 60% climb from its IPO price.
Citizens Financial gained 14% by raising $3 billion in a spin-off from RBS which was also the biggest bank IPO since the financial crisis.
Synchrony Financial, a General Electric spin-out offered $2.9 billion in July was up by 26%. Another Chinese e-commerce company JD.com, was up 24% after raising $1.8 billion in May.
On the other side, Ally Financial was down 11% after its $2.4 billion IPO in April while Santander Consumer USA had dropped 23% after its $1.8 billion debut in January.
GoPro is an action camera company wand they were one of the year's most popular offerings. They enjoyed a 31% pop on the first day of June and rose to as much as 310% to its October high at $98.47. Although the shares then retreated back to $57 range, it still is more than double for those who bought at $24 IPO price.
Restaurant chains Zoe' Kitchen which was up by 105% and The Habit Restaurants which was up by 95% had strong debuts as well.
Biotech Industry was the strongest industry of 2014. After a strong 2014, the industry was coming hot into 2014. Eight of the 10 best IPOs of the year were biotech. Auspex Pharmaceuticals with a 318% climb, led the biotech industry while closely followed by radius Health with a 287% advance. There were bad performances too, with a 69% drop by Recro Pharma and 89% fall from Amedica.
Failure of the cloud storage company Box to complete a deal in 2014 was the major standout for the tech industry. Box had beaten its major competitor Dropbox to the starting gate, but it had to stay there.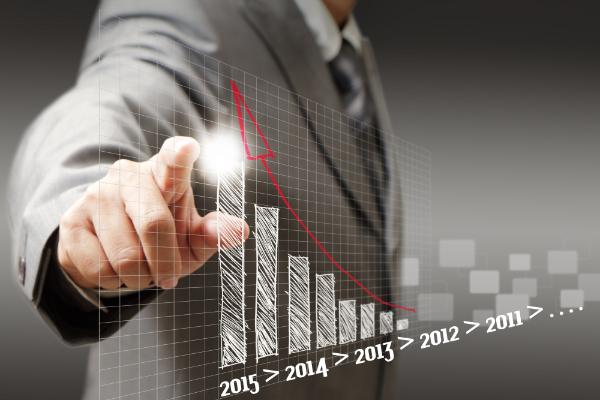 2014 was really an exciting time after a very good 2013. Companies are planning strategies and successfully applies them. Businesses are utilizing third party strategic planning services more than ever before in the recent years. 2013 was a good year for companies who planned and issued IPOs. Here's a list of top companies that jumped in and issued IPOs in 2013.
Epizyme Inc.– this company went public on May 31, with a first day increase of 53 percent. They are a clinical-stage biotech company that caters to patients suffering from various genetically-defined cancers.
Cvent – this company helps event hosts and exhibitors to put on their events successfully, and they went public on August 9th. They enjoyed a first day increase of 56.8 percent
Tableau Software – software-based business and data analytics is how Tableau Software makes their profits, and in 2013 they went public on May 17th. They had a steep first day increase of 63.7 percent, starting the day at $47 per share and ending at $50.75 per share.
Intrexon – this company creates biologically-based products by collaborating with other companies in energy, health, food and environmental industries. They went public on August 8th, and had a first day increase of 54.6 percent.
Bluebird Bio Inc. – this IPO was priced at $17 per share, although they actually opened at $25.50 and closed at $26.91, which was 58.2 percent over the initial asking price. Bluebird Bio specializes in clinical-stage gene therapies for severe and usually rare genetic diseases.
Marketo Inc. – on May 17th, this company went public with shares priced at $13 each. They opened at $20 per share and then rose to $23.10, representing a 77.6 percent increase. Marketo is a company that provides cloud-based marketing software.
Xoom – this company is an online money transfer service provider on the international market. They went public on February 15th with an opening price of $21 per share. The $25.49 closing represented a gain of 59.9 percent.
Fire Eye Inc. – with a first day increase of 80 percent, Fire Eye had quite an opening. They went public on September 20th and even though the shares were priced at $20 each, they opened at $40.30 per share. Fire Eye is a company that provides services in the virtual security industry.
Benefitfocus Inc. – this company has a cloud-based insurance benefits platform that it provides to insurance carriers, consumers and employers. Their first day increase on September 18th was an impressive 102 percent. They opened at $53.55 per share, which was way up from the asking price of $26.50.
Noodles & Company – this restaurant priced its shares at $18 each, but on June 28th when it opened, the shares were all the way up to $32 each, which was an increase of 104 percent.
Rocket Fuel – this company is in the marketing industry and provides an advertising platform that enables other co0mpanies to market products and services via artificial intelligence. On September 20th, the IPO was priced at $29 per share, but by the end of the first day they were up to $56.10, an increase of 93.4 percent.
Foundation Medicine – as the name suggests, this biotech company is in the health industry, providing a platform to analyze tissue samples of tumors for a variety of different cancers. Its first day increase was 96.3 percent on September 25th.
Potbelly Corp. – this sandwich company went public on October 4th, and had a whopping first day increase of 119 percent. Investors created a high demand for this stock, even before the IPO was issued.
Sprouts Farmers Market – The shares for this organic and natural foods company were priced at $18, opened at $35 and closed at $40.11, for a first day jump of 122.8 percent.
Author Bio:
My name is Gordon Wolfe and I am working as a consultant for finance and education in one of the firms in Canada. I am largely dedicated in giving expert analysis and advisory in education, finance, bankruptcy and credits to individuals, students, entrepreneurs as well as firms and organizations. I do more research on various courses, accredited colleges and educational institutions so that I get in depth knowledge about latest trends in education. Follow me on twitter.