More frequently than not, the work of predicting the demand and replacing the inventory in order to meet the demand isn't a simple task. We'll make you aware as to how you can team up on the web to make ecommerce inventory management better, make an excellent inventory management policy, and execute the demand prediction, transportation and production.
Here is a great example. What happens if a client contacts you for an item that needs to be delivered immediately, but you suddenly uncover that the particular product is out of stock? Is it feasible to respond within the time-frame appropriate for your client?
What happens when a client contacts you via telesales or online sales? Is your infrastructure in position to respond to the client's query precisely? What do you need to do to make sure that you fulfill your inventories and orders?
All of us know that a customer's order always drives logistics. A basic requisite for an e-commerce trade is that it must make use of such a system which manages orders, inventory levels and out of stock problems effectively.
When customers demand services via multiple channels, then in such cases order promising, monitoring and execution can be intensive and complex. Multiple channels often mean that the customers are ordering either on the web, email, phone, or fax. Processing of various orders may lead to differences in the fulfillment of orders and targets. Bringing together all the orders under one interface for submission, routing, monitoring, fulfillment and order status queries can help you overcome this problem. Besides, you would be able to access imperative information from a common interface; hence, ensuring visibility and transparency in the whole process. And when this visibility and transparency is conveyed to your customers, they will be satisfied with your company and its processes.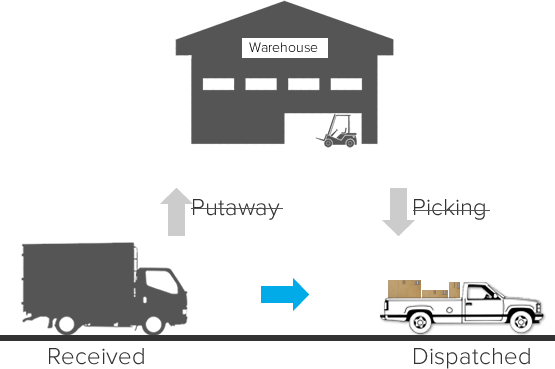 Inventory Management
The biggest expense in any business is the management of the inventory or stocks. Whether you're a manufacturer or distributor, the quantity of the inventory held impacts your margins directly. A huge amount of money gets tangled up by not stocking on the products that customers need, this may have an adverse effect on your business.
Products that are in huge demand are difficult to manage. Delivering the right quantity of products suggests that the correct demand forecast is vital. This impacts the entire logistics. Continuous replacement inside the warehouse may become a mammoth task if the consumer data isn't analyzed precisely. To assist efficient responses as per the consumer demands, sales predictions, warehouse data, and inventory planning, it's imperative that inventory management is done precisely. To make accurate demand and supply forecast the logistics management needs to make use of E-commerce Inventory Management software.
This software can remove the differences between merchants and manufacturers and create a better working relationship. Preferably, your inventory management needs to be straightforward. If the product wanted isn't at hand, your sales will be lost to your rivals. The three significant objectives of the inventory management software include:
Enhanced customer support

 
Decreased inventory investment

 
Like the post above? Leave your comments below.